Tube radio antenna hookup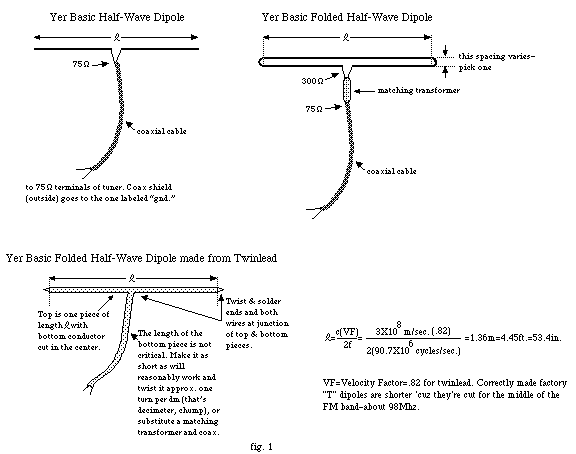 Nov Sat 17, 9: Feb Wed 06, There is a blue wire that comes out from within the radio and hooks on to the F terminal.
I realize that G is ground and F is the antenna hookup. I decided to disconnect this blue wire and hook up my own dipole antenna.
I can tell my antenna is making an effect based on how I move it. I decided to hook my AM antenna to these terminals. It's just a basic 5 turn, rectangular, loop antenna.
It's not making ANY effect at all. I'm trying to pick up better AM stations and am not having much success. Feb Thu 07, 3: The blue wire from under the chassis is a capacitively coupled connection to the AC line cord for FM only. The terminals allow you to use an FM antenna using twinlead There is no connection typically for an external AM antenna. Tie one end of the coupling link to chassis via capacitor 0. It will not affect the FM connection.
I'm not sure what size your 5-turn loop is but if its not resonant it would probably work better unwound Being non-resonant its simply a random piece of wire compromised into a smaller space. If you want a good external loop antenna there's plenty of "Tube radio antenna hookup" to be had on that.
They can be link-coupled to radios which use an internal antenna by the method described. Depends on your needs.
Feb Fri 08, The model is H There is a back panel loop on the Zenith. If I have the blue cord connected to F, and I place my loop antenna across G and F, then am I already following your advice, with exception of not using the cap that you mentioned? That's probably the trick that I missed.