Awkward stage between friends and hookup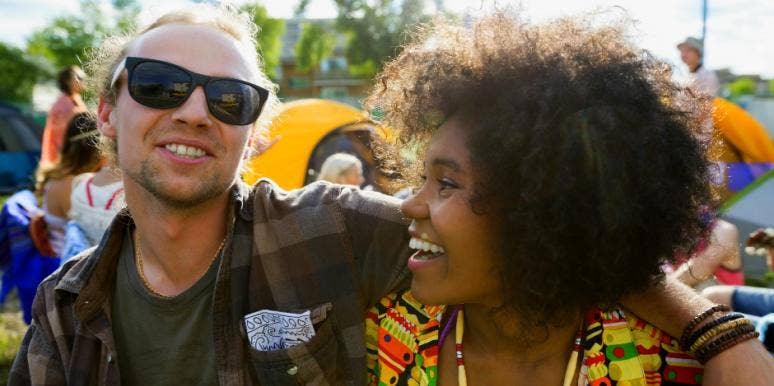 And the awkward silence that will inevitably follow for a few seconds after that. Running into friends, family, co-workers, or pretty much anyone that you know and having to do awkward introductions.
A hello without any physical contact? A quick peck on the cheek or lips? Running into an ex or someone who you dated and not knowing exactly what to say during the interaction and after it. Laughter and fewer words are your best friends.
When either of you say something that has to do with the future, and involving the other person in them. Getting into little minor disagreements or petty fights that only couples should really get into.
So then you feel a weird combination of embarrassed and uncomfortable.
Feeling hesitant about bringing them to an event or situation that involves a plus one. Should I make a big deal of their birthday?
What kind of gift should I get that depicts this in-between stage? And feeling suffocated by all the couple-y talk. Everyone this is the in-between, dating limbo stage.
Let us be, okay? A new Thought Catalog series exploring our connection to each other, our food, and where it comes from. Sign up for the Thought Catalog Weekly and get the best stories from the week to your inbox every Friday.